Reporting
Reports
Messenger has a full suite of reports covering off all the areas you need. You can search and locate messages any of your users or administrators have sent quickly and easily, allowing you to take appropriate action if necessary. Access Reporting from the 'Reports' menu option.
Selecting Dates and Sources
Messenger can report on date ranges using an easy-to-use date range picker. You can also report between certain times - very useful if you need to investigate a complaint or similar during a specific time period when you may have many thousands of messages passing through the platform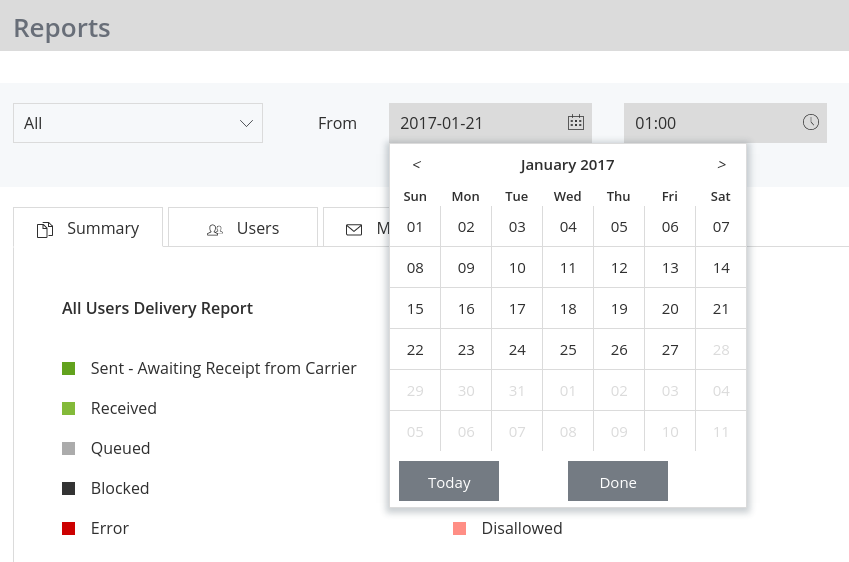 Summary
The report summary is the default screen when you enter the reporting platform.
The summary screen provides overall information on total messages sent and received within the selected period, including statuses. The pie chart detail is available on click or hover.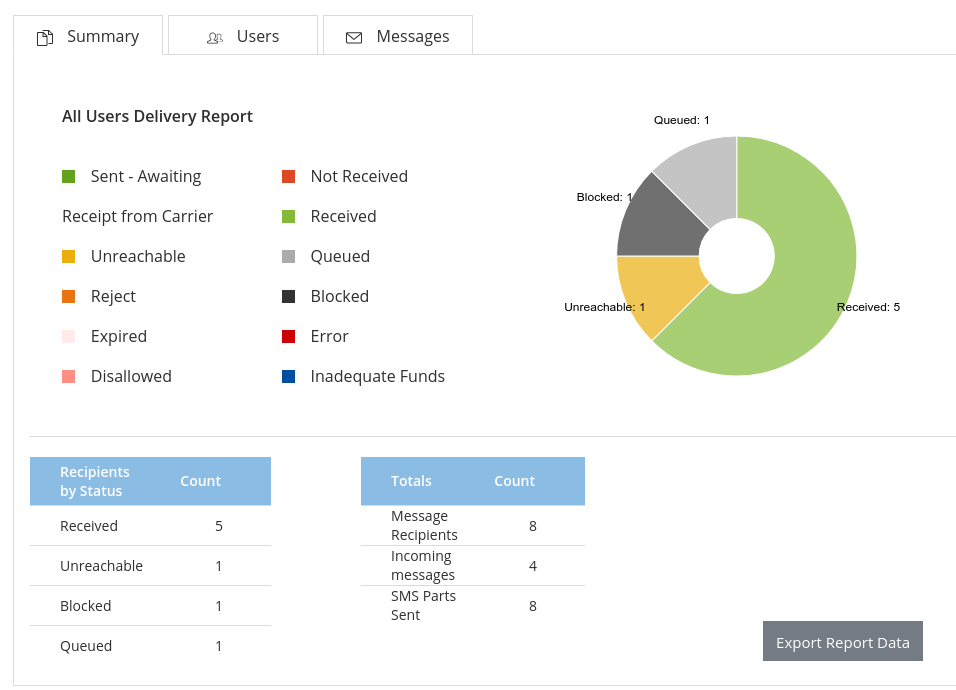 Users
The users screen provides the ability to see for example who is a peak user on a certain day, and using the search you can drill down by username and see traffic only relevant to that user. This is very useful when you want to find out who uses the system most often and on which day.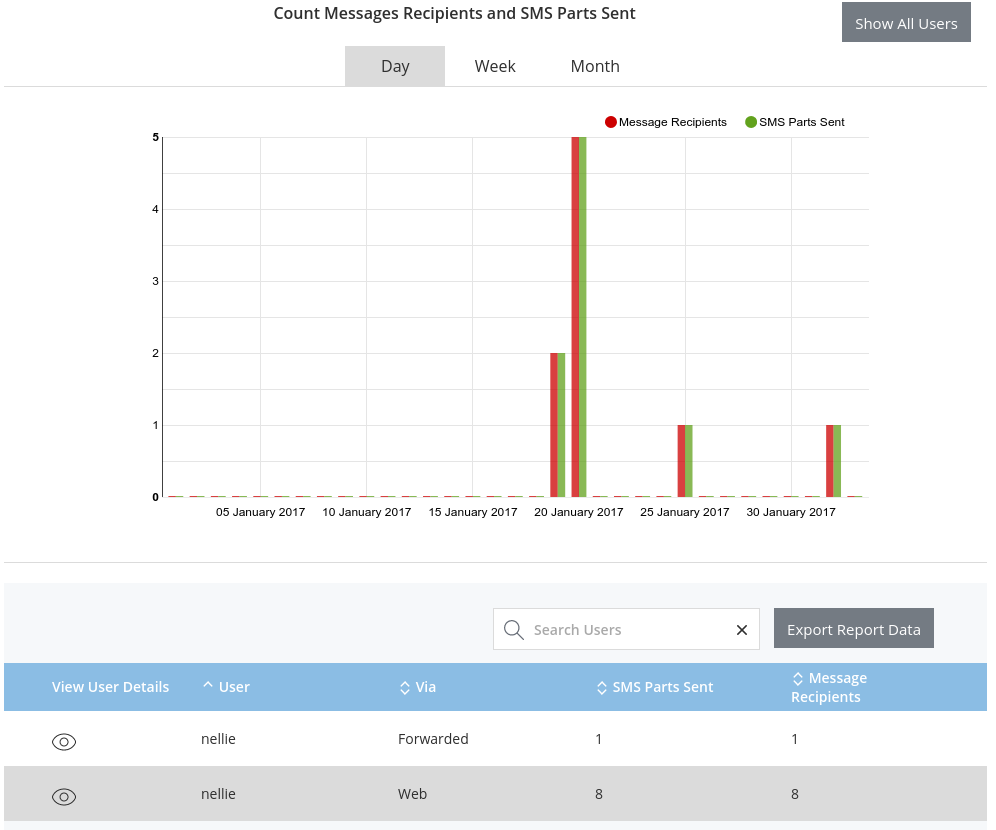 Messages
The messages screen lets you drill down even further, looking at what messages a specific user has sent and received including, depending on permissions, the message content and recipients. You can search by recipient or by user.